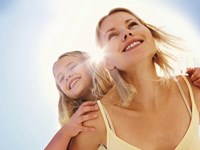 Jason Muscat
Remedial Massage
Jason received a Diploma in Remedial Massage from the NSW School of Massage. He is a member of AMT and has all health funds and insurances. He provides Remedial Massage. Relaxation Massage, Pregnancy Massage and Lymphatic Massage.
Jason uses techniques including remedial massage, sports specific muscle releases, trigger point therapy and myofascial releases to help release muscle tension and discomfort. He delivers treatments in a safe and effective manner aiming to improve the health, flexibility and mobility of clients. Jason has successfully managed acute and chronic injuries and conditions.
Jason is a sports enthusiast and understands the importance of recovery and rehabilitation of injury and tailors treatment for good recovery and performance. He also understands the day to day stresses that lifestyle and workplace put on your body and enjoys helping people manage chronic conditions with treatment plans tailored to the needs of each patient and delivered with the highest respect.